BUSINESS VALUATION. AT THE CUTTING EDGE.
transparent
√ straightforward, uncomplicated data acquisition
√ variable planning period
√ plausible terminal value calculation
wevalue values companies with an integrated financial model, starting from historical data up to the terminal value. The planning methodology is consistent and flexible; the results are coherent and plausible.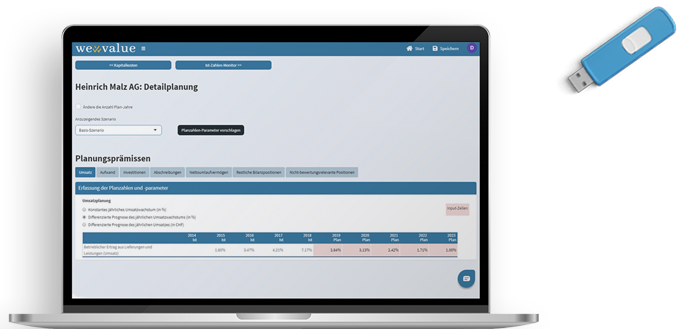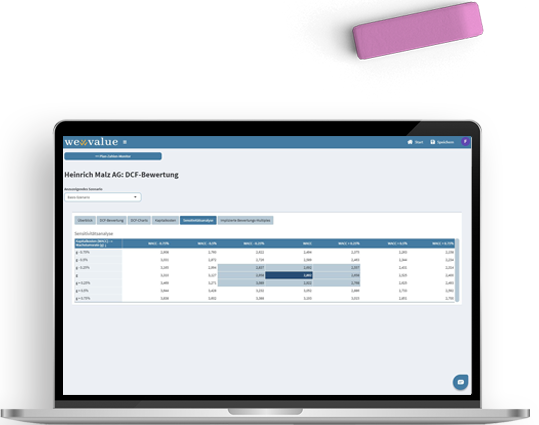 efficient
√ standardised, less error-prone valuation
√ no own modelling necessary
√ productive working or valuation time from the very first moment
wevalue enables you to derive a company valuation without needing to purchase your own software licence or develop complicated Excel formulas. You obtain reliable and presentation-ready results, even without in-depth modelling and valuation knowledge.
state of the art
√ conforms to all current professional recommendations
√ web-based and regularly updated
√ data is stored in ISO 27001-certified data centres under the highest security standards
wevalue implements the current expert recommendation of EXPERTsuisse for the valuation of small and medium-sized enterprises (SMEs). Capital market data is maintained and always current.